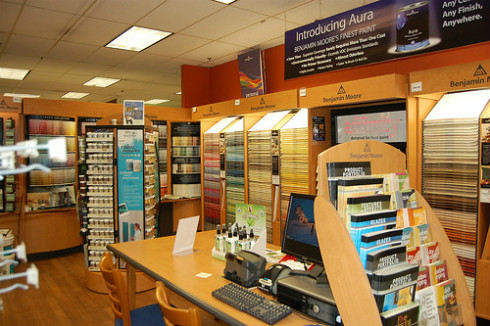 Benjamin Moore Paint Colors
When you're choosing your house paint colors, it's important to also choose the right brand. Benjamin Moore is one of the oldest paint companies, started by Benjamin Moore in 1883.
Their paints have won many awards
, and has grown since that point to offer the "finest paints, stains, and finishes across North America." Reviews of
Benjamin Moore paint colors
have generally been favorable, and note their high-end quality. The company is owned by Berkshire Hathaway, and is based on Montvale, New Jersey. However, the Moore Brothers originally founded it in Brooklyn, New York, and it was only sold through independent retailers. This article goes over some of the selection, availability, coverage, and longevity of Benjamin Moore paint colors.
The company's paints have been noted mainly for their use in traditional indoor settings, however they have several exterior lines as well. The line of sustainable paints under the name Aura have been described as "an ultra-performance, exceptionally eco-friendly interior coating". This line has also received multiple awards since it was released in 2007. When choosing your own house paint colors, doing the due diligence on this company will most likely give you peace of mind about your selection.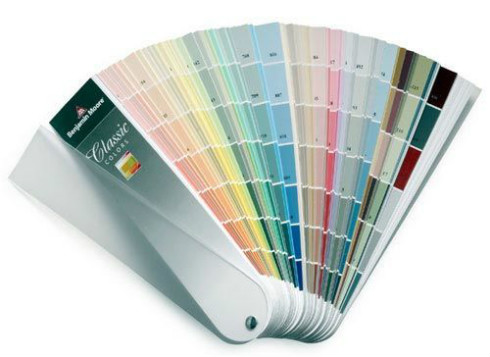 Paint Selection & Availability
The stylish and fresh nature of benjamin moore paint colors are very impressive.
There are more than 3,400 paint colors available
, and you can explore their complete catalog of colors online, as well as order
samples
to "try" a color before purchasing a full gallon. However, you won't find Benjamin Moore at your local Lowe's or Home Depot. Since the beginning, they have only been sold through independent retailers. However, in searching for your own house paint colors selections, it shouldn't be difficult to find a location – there are over 4,000 of them across North America!

Product Lines
Benjamin Moore has four product lines – Aura, Natura, Regal, and Ben Interior. There are different qualities and price tag differences within each line.
Aura: The premium paint, with a premium price (roughly $63 per gallon). It claims you'll never need to apply more than two coats, and is available in matte, eggshell, satin, and semi-gloss. It is also a self-priming paint, acting as a mildew resistant coating.
Natura: A zero-VOC interior paint, it's available as a primer, eggshell, flat, and semi-gloss sheen. Like Aura, it's also self-priming, and has no odor, and is around $55 per gallon.
Regal: This line encompasses Regal Select and Regal Classic, and includes any sheen possible. The Select line is newer, and claims longer durability and smoother application, and sells for around $50 per gallon.
Ben Interior: The most inexpensive line ($36 per gallon), it's only available in flat, eggshell, and semi-gloss, and was developed to compete with some of the lower priced brands.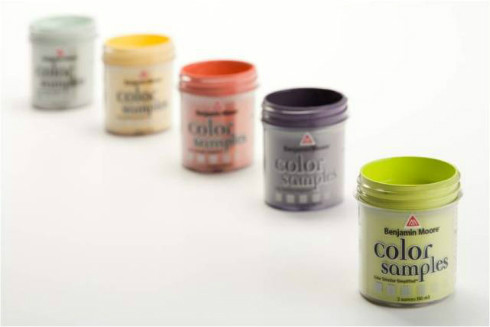 Coverage & Durability
One gallon of Benjamin Moore paints typically covers roughly 400 square feet, however sometimes a second coat needs to be applied, especially
tough colors like reds
. However that coverage pays off over time, as the durability of the paints can be very impressive, lasting years without fading, cracking, or peeling.
This can be an important factor when choosing your house paint colors, especially when considering maintenance issues like cleaning and wall washing, smudges, splatters, and moving furniture.
As always though, it's good to keep extra paint around for those quick fixes along the way.
Overall, considering the wide color selections, the smooth application, and the longevity, benjamin moore paint colors are very impressive. As long as there is a location near you, and you are prepared to apply multiple coats if necessary, this can be a very good investment in your overall painting project.